We use the most up-to-date technology to ensure the best eye care possible. Here are some of the different types of tests and equipment you may experience on a visit to our Practice.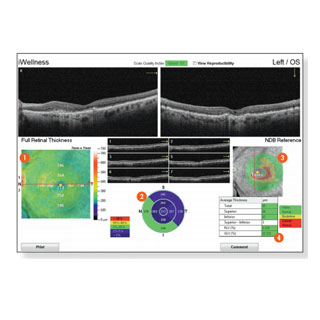 iWellness Exam
The iWellness Exam is fast, easy, & comfortable for patients of all ages . Regular iWellness exams can help your doctor detect common eye diseases: Diabetic Retinopathy, Glaucoma, and Macular Degeneration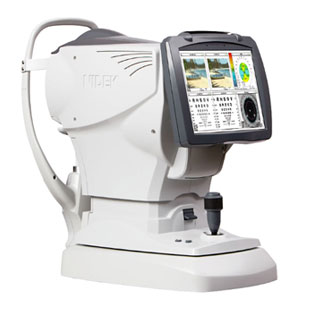 Nidek OPD Scan III
Using an automated, computerized refracting system, we can determine the best prescription for you. Advanced vision-assessment system that combines topography, wavefront, autorefraction, keratometry, and pupillometry — allowing accurate and reliable analysis of corneal aberration.
TRC-50DX
This is used to evaluate the health of the back of your eye, the retina. The digital camera snaps a high-resolution digital picture of your retina. This picture clearly shows the health of your eyes and is used as a baseline to track any changes in your eyes in future eye examinations.